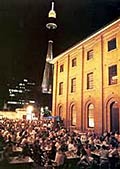 Sydney is a city bursting with world class entertainment and nightlife. Packed with entertainment from performing arts such as opera and ballet to modern rock, jazz pubs, and dance clubs, the city is well prepared to entertain its guests. Movie buffs are also well catered for with film festivals, art-house films, as well as the latest Hollywood box offices.
Each of the districts in Sydney is painted with a unique and distinct character and color. For those young and trendy, head towards the bright lights of Darling Harbour's pubs, restaurants, and fantasy nightclubs. Conventionalists may prefer the noisy pubs of The Rocks with jazz bands and the latest of rock 'n' roll, while Sydney's nonconformists may jam at Oxford Street's dance clubs, pubs, and discos. King's Cross remains the center for adult entertainment and is no place for the faint-hearted!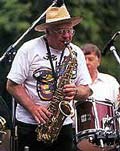 For performing arts, the Opera House has a full calendar of opera, ballet, dance, drama, symphony concerts, and recitals, with seasons for each and a dazzling choice every night.
For details of events in the city, check out the local daily newspapers such as the Sydney Morning Herald's "Metro" guide every Friday. The NSW Information Line's tourist information kiosks and most of the major hotels have useful free guides as well.
Discounts are usually available for student and pensioners but it is always safer to inquire beforehand. For disabled visitors, it is best to phone the customer service or box office to arrange for special provisions, such as wheel chairs and disabled parking access, before arriving a the venue.
Directory of Useful Numbers :
NSW Information Line
13 20 77

Sydney Opera House
Information Desk
(02) 9250 7111

People with Disabilities NSW
(02) 9319 6622

Disabled Information
(02) 9250 7209

Darling Harbour Information Line 1
902 260 568