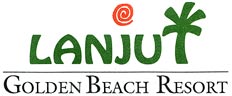 LOCATION

[The Club] [Facilities] [Promotion] [Location] [Attractions] [Marimari.com]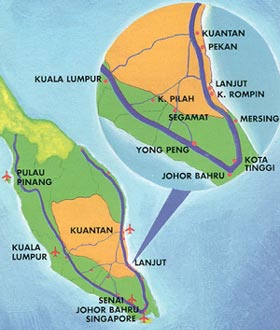 Lanjut has some of the best dive spots in the east coast of Malaysia, located between 20 and 90 minutes from the resort by boat. The waters off Pulau Sri Buat and Pulau Sembilan pormise coral reefs and array of its many denizens - garoupers, parrot fish and rays.
The resort operates a regular coach service from Singapore to Lanjut. The four-hour ride is easily accomplished along a winding trunk road that hugs the coast. If you prefer to drive yourself, take the Kota Tinggi road after the Causeway and head towards Mersing and Endau, before crossing the border into Pahang and the town of Kuala Rompin. After passing this town, it is about another 20 kilometres to Lanjut. The total distance is 215 kilometres. The roads are good but watch your speed along the trunk roads which gets busy with many slow lorries. One cautionary note is that if you are driving at night, be specially alert as there are no street lights. It is advisible not to drive alone when it is late.
Kampung Lanjut, 26800 Kuala Rompin,

Pahang Darul Makmur, Malaysia
[The Club] [Facilities] [Promotion] [Location] [Attractions] [Marimari.com]