[
The Club
] [
Facilities
] [
Location
] [
Attractions
] [
Marimari.com
]
The Golf Course
|
The Score Card



Click here to view rules of GOLF
http://www.usga.org/USGASearch.aspx?q=rules

Care to discover the different stokes we offer different folks?
Majestic limestone hills, tranquil tropical rainforest , undulating mounds, sand traps and water hazards sprawled over 175 acres of lush greenery. That's the ambience you get in our 18-hole international class golf course, acknowledged as one of the most challenging in Malaysia. And when the sun goes down, our fully-lit second nine makes it possible for you to be still happily swinging away on the fairways.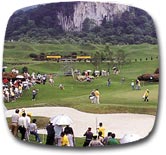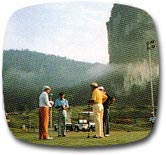 For those who need a change of stroke, there's a gracious clubhouse with excellent facilities. Ranging from badminton, squash and tennis courts to a bowling alley, Olympic-size swimming pool, playground, video games room and library. And better yet, even business matters can be finalised at our multipurpose hall with a stroke of a pen.
At the Perangsang Temple Golf Club, you'll find a whole lot of uncompromising facilities for a whole lot of golfers and their families. Because we believe our members should be getting more than just golf.



| | | | |
| --- | --- | --- | --- |
| HOLE | | INDEX | PAR |
| 1 | | 9 | 4 |
| 2 | | 11 | 3 |
| 3 | | 1 | 4 |
| 4 | | 3 | 4 |
| 5 | | 15 | 4 |
| 6 | | 7 | 5 |
| 7 | | 5 | 4 |
| 8 | | 17 | 3 |
| 9 | | 13 | 5 |
| OUT | | - | 36 |

| | | | |
| --- | --- | --- | --- |
| HOLE | | INDEX | PAR |
| 10 | | 4 | 4 |
| 11 | | 10 | 5 |
| 12 | | 6 | 4 |
| 13 | | 18 | 3 |
| 14 | | 12 | 4 |
| 15 | | 14 | 3 |
| 16 | | 2 | 4 |
| 17 | | 16 | 4 |
| 18 | | 8 | 5 |
| IN | | - | 36 |
| OUT | | - | 36 |
| TTL | | - | 72 |
TOP

Templer Park Golf & Resort
No. 1 Templer Park Resort, 48000 Rawang, Selangor Darul Ehsan
Tel: 03-6910022 Fax: 03-6910023
[ The Club ] [ Facilities ] [ Location ] [ Attractions ] [ Marimari.com ]