| | |
| --- | --- |
| | Popular Places |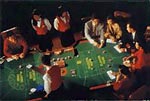 Malaysia's very own gaming paradise is one of the leading and more famous casinos. It boasts of the latest modern gaming facilities. In successfully courting lady luck, many a winner has walked away with broad smiles on their faces (despite the fact that many Chinese believe its building structure, which is rumored to symbolize that of a coffin, carries bad luck).
A staggering choice of slot machines and table games beckon the strong hearted. Those who prefer a little exclusivity can become members of the International Room and enjoy the privilege of gaming in privacy and plush surroundings. Special guests of the casino are treated to the VIP room.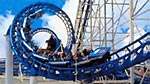 A fantasyland of wild and thrilling adventure awaits the bold at both the indoor and outdoor Theme Park. There are seemingly endless choices of amusements to entertain people of all ages. In the wild outdoors, whoosh down a roller-coaster perched at the edge of the mountain! Dive, plunge, and escalate on the Corkscrew. Take the tranquil Boat Ride, Monorail, Skyway, Main Train and Antique Cars around the man-made lake and enjoy the ingenious landscaping. Adventure through the Jurassic age in the Land of That Time Forgot, speed around the Grand Prix Circuit, venture into the Pirate Train, and try the many, many other attractions…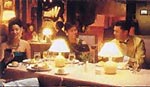 Treat yourself to international shows from all over the world at the Genting Theater Restaurant. Enjoy a scrumptious dinner while feasting your eyes on pretty dancers from Las Vegas, mysterious magicians, and world famous singers. Party goers can boogie all night long at the Big Rock Disco Café.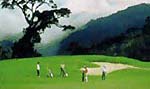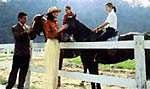 For the avid golfer, the cool air pushes you further to accept the challenge of finishing the course. Many pleasant alternatives such as horse riding and trekking also beckons to those who wish to soak in the wealth of the tropical rainforest.