| | |
| --- | --- |
| | Popular Places |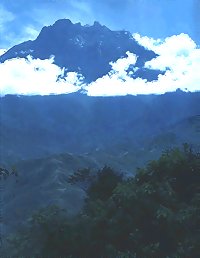 Picture yourself in a country where the attractions are as varied as its inhabitants. Exciting and unspoiled beaches, isolated tropical islands, fascinating culture, colorful and beautiful marine life, spectacular countryside dominated by an awesome mountain, and genuine friendliness and hospitality of the people. Put this equation together and you will get Kinabalu, "Nature at its Peak".The Kinabalu region is on the west coast of Sabah, "The Land Below the Wind". Herein lies Southeast Asia's highest peak, the mystical Mount Kinabalu, which rises a grand 4,101 meters above sea level. Kinabalu holds the promises of many exhilarating moments for its visitors. Tour Kota Kinabalu, the bustling capital city of Sabah, or retreat to Kinabalu Park, a paradise for naturalists, botanists, bird watchers, mountaineers, or just about anyone who wants to be close to nature.

Kota Kinabalu (KK), Sabah's state capital on the west coast, is the gateway to the rest of Sabah. It has a population of about 300,000 and is a relatively new town. The original town was destroyed during World War II. This is a sprawling, relaxed town that affords a splendid view of the sunset over offshore islands. KK has mushroomed in size within the last decade and now has one of the most striking buildings in the country. The largest ethnic group is the Kadazans/ Dusuns who make up about one-third of Sabah's population. They are prosperous agricultural people and are the main producers of rice in the state though many have now gone into different professions. Their system of beliefs revolves around their rice planting and harvesting with female priestess called "Bobohizan" presiding over the rituals. The many subgroups of the Kadazan/Dusun include the Rungus, Lotud, Tambanuo, Kimarangan., Sanayou, Minokok, and Tenggera.
Getting There
Kinabalu is reachable by both air and sea. There are regular daily flights serviced by Malaysia Airlines. KK is also linked by international flights to places like Singapore, Hong Kong, and Manila.