| | |
| --- | --- |
| | Food |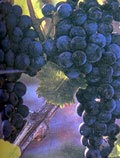 In the past, good New Zealand wines were limited to overseas consumption. It wasn't because production was low, but because the wines had not reached a standard high enough to compete with wines from other regions. However, times have changed and New Zealand is now among the top wine producers in the world, winning international medals and trophies.
Among the recognition received was a trophy for the top Sauvignon Blanc at the prestigious International Wine and Spirits Competition, which New Zealand won every year except once between 1989 and 1997. The country also picked up the top trophies for Pinot Noir and Chardonnay. Wines like the Marlborough's Cloudy Bay Sauvignon Blanc and West Auckland's Kumeu River Chardonnay are well known throughout the world for their aromatic and refreshing tastes.

There are, in estimation, about 250 wineries in New Zealand, with most making less than 200,000 liters (45,000 gallons) each year. Four out of the lot - Montana, Corbans, Vila Maria and the House of Nobilo - produce over two million liters (450,000 gallons). New Zealand's range of latitude is the same as the other wine regions - the Rhine, Alsace, Burgundy, and Bordeaux. Its cool climate region allows for the grapes to grow well in this region. Interestingly, the best way to compare the climate with that of other grape growing regions is by measuring the Degree/Days, a system which was first developed in California, and by measuring the number of times each year the temperature exceeds a certain figure. The higher the number, the warmer the region.
There are grapevines to be found from the north to south of New Zealand. Nevertheless, it is the more significant regions that produce better wines.
Since Auckland has a high level of humidity, it is sometimes difficult to produce excellent wines. However, the region is capable of producing good, solid reds, particularly based on Merlot, and excellent Chardonnay and Sauvignon Blanc. Waiheke Island, in Auckland's Hauraki Gulf, makes some of the most interesting Cabernet/Merlot blends in New Zealand.
This region is a good producer of Cabernet/Merlot and Chardonnay. It also makes Sauvignon Blanc that is less aromatic than its Marlborough cousin, but equally enjoyable. Crisp, floral Riesling can also be found here.
The country's bulk growing region, Gisborne is home to superb Chardonnay and Chenin Blanc and aromatic Gewürztraminer. Merlot, also produced here, is just as good.
It is home to the Pinot Noir, top Chardonnay, good Riesling, and a tiny amount of New Zealand's best Pinot Gris.
The area is noted for its Sauvignon Blanc and elegant Riesling. Also available here is the country's best Méthode Champenoise sparkling wines.
Production here is rather limited, but good Riesling, Chardonnay, Sauvignon Blanc, and Pinot Noir are made here.
This area makes good Riesling, excellent Pinot Noir, and occasionally top dessert wines.
Known for its Riesling, Chardonnay and Pinot Noir, Central Otago is a potential area for Méthode Champenoise because of its cold climate.
Grape Varieties
Most of Europe's classical grape varieties can be found in the myriad vines of New Zealand. For more than a century, winemakers have been experimenting with different grapes to see which best suit particular regions.