Full Day Seria Oiltown Tour
Package Information

Code
MBF02
SIC Frequency
Once Daily except Monday
Departure
Hotel in Jerudong - 8.30 am / Hotel in Bandar - 9.00 am
Duration
6 Hours
Meal
Lunch
Description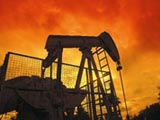 Your tour starts with pick up from your hotel and go on a one hour scenic drive to Seria Oil town. On the way, we will be passing through the small town of Tutong and also the country side of Brunei. Upon reaching Seria Oil town, you will be able to see the nodding donkeys which symbolize the status of this special town where on shore oil was first discovered in Brunei in 1929 which is the back bone to the nation's economy.
Our first stop will be the Oil & Gas Discovery Centre where you will be introduced to the world of science and engineering. The centre was built by Brunei Shell Petroleum Company Sdn. Bhd. with the aim to promote environmental awareness and highlight the necessity of nature conservation. The centre uses fun education approach in enriching visitor's knowledge while exploring the exhibition gallery. The gallery showcases over 100 exhibits that cover multi-facets of science and technology including the hydrocarbons industry in Brunei.
* Entrance fee to the centre is included in the tour rate.
After that, photo stop at the Billionth Barrel Monument which is located on Seria Beach and at a nodding Donkey nearby. Proceed to the less known town of Kuala Belait where you will have lunch.
After lunch, stroll around this unique small town before proceeding back to Bandar Seri Begawan. On the way back to your hotel, we will make photo stop at the Jerudong Park area in order to have a day time photo at this evening only amusement park.
The tour ends with drop off at your hotel.
Please Take Note :
** For Friday departure, lunch will be arranged either at 11.00 am or after 2.00 pm as all business premises are closed from 12.00 Noon until 2.00 pm during Friday Prayer time.
You may aslo interest with other Brunei Day Tours :

You may aslo interest with other Brunei Tours :