| | |
| --- | --- |
| | Shopping |
The central shopping area is concentrated on Orchard Road. It rivals all other areas in terms of sheer volume, quality, and choice. Many of its shopping centers are filled with a variety of products from around the world. Most malls carry the concept of "everything under one roof". Virtually everything that is desired can be found in these shopping centers.
Tanglin Mall

A bright, new, trendy shopping mall, the Tanglin Mall features a pleasant blend of department store, specialty shops, and restaurants geared towards the young and young-at-heart. There is a wide selection of products from comics to beadwork accessories to home furnishings and ethnic collectibles.
Tanglin Shopping Centre
This shopping center is well known for its shops that deal in antiques, souvenirs, and textiles. It also houses several shops specializing in exquisite Persian, Pakistani, and Afghanistan carpets. A Southeast Asian bookstore and a variety of tailoring shops can also be found in this center.
Delfi Orchard
For more upmarket shopping, visitors should visit the Delfi Orchard. Fine crystal and china, clothing and accessory stores are all available here. It also houses some art galleries.
Orchard Towers
A mix of everything, the Towers offer jewelry, Thai Silk, leather, and electronics stores. An art gallery along with a gourmet food and wine supermarket is also available.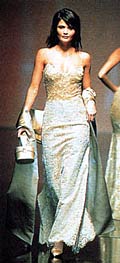 Palais Renaissance
The Palais Renaissance features a superb range of prestigious, exclusive boutiques that carry top-notch international designer labels. Definitely for those who prefer upmarket shopping.
Forum The Shopping Mall
An exciting place for both parents and children, this giant toy store features shops that sell children's clothing and toys, along with quality fashion, jewelry, and electronics goods.
Far East Shopping Centre
This center is a large complex that has everything. From inexpensive clothing to health equipment, it presents a touch of variety for the shopper.