4 Days / 3 Nights Borneo Sabah Delight Borneo Island
Package Information

Excersion From
Kota Kinabalu
Durations
04 Days / 03 Nights
Hotel:
3N Kota Kinabalu Hotel l - Dreamtel / Cititel Express KK / Kinabalu Daya (3*)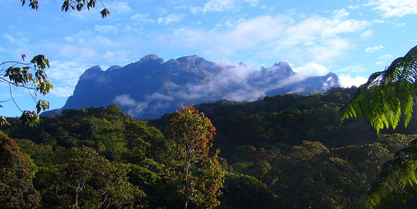 Itinerary
Day 1 Arrival Kota Kinabalu + KK By Night with Dinner & Cultural Show (Dinner)
Arrival at Kota Kinabalu International Airport. Meet & Greet and Transfer to Kota Kinabalu hotel. Free at leisure. In evening , at 1800hrs pickup from hotel and transfer to Tanjung Aru Beach for the sunset and wander with the food stalls here. Under go to Pasar Malam waterfront within the city and ready to be transfer to Kg. Nelayan Sea food Restaurant. Taking pleasure in their spectacular Cultural Show from the insight highlight towards the wonderful Sabah many ethnic groups while dining. Cultural show at 1930hrs~2030hrs daily. Go back to particular hotel later on.


Day 2 Kinabalu Park & Poring Hotspring (Breakfast, Lunch)
Transfer to Kinabalu Park for the Malaysia first World Heritage Site to witness the registration reason for mount climbing and blissful scenery of Plants and creatures in Mountain Garden. Visit at Pekan Nabalu for Handricraft Center and after that to Kundasang for Local Stall of fruits and veggies Lunch en-route in the local restaurant. Go to Poring Hot Springs to savor Japanese Style bath tub. You might go to the Pool or hot deep water springs or a canopy walk, in which the hot Sulphur water believe to possess therapeutic treatment to produce and cease lower muscle discomfort. Descent lower towards the city and overnight.
Day 3 Free & Easy (Breakfast)
Breakfast in the hotel,Free at the own free time.
Day 4 Departure (Breakfast)
Breakfast in the hotel, Free at leisure until get time for you to airport terminal.


Package Inclusion :
2 ways Airport Transfer
3 Night Accommodation at KK 3 Stars Hotel
1 x KK By Night Tour with Dinner and Cultural Show
1 x Kinabalu Park & Poring Hotspring Tour with Lunch
Daily Breakfast
Important Note
Min 2 Person
All Rate Quoted in Ringgit Malaysia (MYR) per person
To bring: Raincoat (during rainy season), insect repellent and hat. Use good walking shoes. Comfortable cotton T-Shirt. Either Long or short pant recommended.
You may aslo interest with other Sabah Tours :

Tour Description
Duration
Meals
Depart From Kota Kinabalu
Cultural & Lifestyle Tour - Kota Kinabalu

3 Hours
7 Hours
3 Hours
3 Hours
3 Hours
1 1/2 Hours
3 Hours
Fullday
Fullday
Fullday
Fullday
3D / 2N
3D / 2N
3D / 2N
4D / 3N
4D / 3N
4D / 3N

-
L
-
-
D
-
D
L
L
L
L
B, L, D*
2B, L, 3D
2B
B, L, D*
3B, 2L
3B, 2L

Island Tour - Kota Kinabalu

Fullday
Fullday
3D / 2N
4D / 3N
5D / 4N

L
L
2B, 3L, 2D
3B, 4L, 3D
4B, 5L, 4D

Mountain Tour - Kota Kinabalu

Fullday
Fullday
Fullday
2D / 1N
2D / 1N
2D / 1N
2D / 1N
3D / 2N
3D / 2N
4D / 3N
4D / 3N

L
L
L
1B, 2L, 1D
1B, 2L, 1D
1B, 2L, 1D
1B, 2L, 1D
2B, 3L, 2D
1B, 3L, 2D
3B, 4L, 3D
3B, 3L, 2D

Adventure Tour - Kota Kinabalu

Fullday
2D / 1N
3D / 2N
3D / 2N
6D / 5N
7D / 6N

L
1B, 2L, 1D
2B, 3L, 2D
2B, 3L, 2D
5B, 6L, 5D
6B, 7L, 6D

Eco Treasure Tour - Kota Kinabalu
Wildlife Tour - Kota Kinabalu

Fullday
Fullday
Fullday
Fullday
Fullday

Depart From Lahad Datu
Wildlife Tour - Lahad Datu

2D / 1N
3D / 2N
4D / 3N
3D / 2N
3D / 2N

1B, 2L, 1D
2B, 3L, 2D
3B, 3L, 3D
2B, 3L, 2D
2B, 3L, 2D

Depart From Sandakan
Life Style & Leisure Tour - Sandakan
Wildlife Tour - Sandakan

Halfday
Halfday
Halfday
1D / 1N
1D / 1N
1D / 1N
2D / 1N
2D / 1N
2D / 1N
2D / 2N
2D / 2N
3D / 2N
3D / 2N
3D / 2N
4D / 3N
4D / 3N

L
L
-
1B, 1L, 1D
1B, 1L, 1D
1B, 1L, 1D
1B, 2L, 1D
1B, 2L, 1D
1B, 1L, 1D
2B, 2L, 2D
1B, 2L, 2D
2B, 3L, 2D
2B, 3L, 2D
2B, 3L, 2D
3B, 4L, 2D
3B, 4L, 3D

Private Tour - Sandakan

2D / 1N
3D / 2N
4D / 3N
4D / 3N
5D / 4N

1B, 2L, 1D
2B, 3L, 2D
2B, 4L, 3D
2B, 4L, 3D
4B, 5L, 4D