| | |
| --- | --- |
| | Entertainment |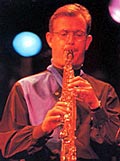 Although Auckland is New Zealand's largest city, the region is not a place for culture. Unlike most metropolises, Auckland does not have a single repertory theater. The New Zealand Herald is the best source of information on current performances. Book via Ticketek.
Amateur theater groups perform at the Dolphin Theatre and Howick Little Theatre. To find out about performances at various venues by the Auckland Theatre, contact 09-309 4949.
Dolphin Theatre
Spring Street, Onehunga
Tel: 09-636 7322
Howick Little Theatre
Lloyd Elsmore Park, Pakuranga
Tel: 09-534 1406
Ticketek
Aotea Centre, Aotea Square
Queen Street
Tel: 09-307 5000
Meanwhile, concerts and operas are usually held at these venues:
Aotea Centre
Aotea Square, Queen Street
Tel: 09-307 5000
Sky City Theatre (700 seating capacity)
Harrah's Sky Casino Complex (on the corner of Albert and Victoria Streets)
Tel: 09-912 6000
Maidment Theatre
In the university on the corner of Princes and Alfred Streets
Tel: 09-308 2383
Those interested in Maori ceremonies and dances are welcomed at the Auckland Museum where performances are held daily at 11 a.m. and 1:30 p.m. Each performance is approximately 45 minutes.
Auckland Museum
Domain
Tel: 09-306 7080