Aloft Kuala Lumpur Sentral
Address :
5 Jalan Stesen Sentral,50470 Kuala Lumpur, Malaysia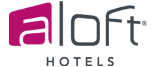 Star Ratings :

View More Hotel in :
Lake Garden

Aloft Kuala Lumpur Sentral Overview
Aloft Kuala Lumpur is located in the new business hub of Kuala Lumpur, Sentral KL, Aloft Kuala Lumpur Sentral is the largest Aloft Hotel in the world and is walking distance to Kuala Lumpur Sentral Station, the largest railway station in South East Asia. The hotel has 482 rooms and suites.
Floor-to-ceiling glass window and doors, showcasing bright and bold re:mix lounge, makes entering the hotel exciting and inviting. Aloha desk, a circular shape, designed like a DJ console bar, like it's the heartbeat, pumping beat to the hotel.
The spacious lobby includes, aloha desk (reception), re:mix, (lobby lounge), W XYZ Bar(signature bar), re:fuel (grab n' go café), in touch (space to be in touch and get connected)

Aloft Kuala Lumpur Sentral Location & Nearby Attraction

Enlarge Aloft Kuala Lumpur Sentral Location Map | View Google Map
How to Get There
Overlooking the Lake Gardens and located in KL Sentral, the transport hub of the city, Hilton Kuala Lumpur is 28 minutes from Kuala Lumpur International Airport via the airport express train and 10 minutes from KLCC. The benchmark property of Hilton International Asia
Near by Attraction
Aquaria
Central Market
China Town
City Center
Lake Gardens
Midvalley Megamall
National Bird Park
Petronas Towers
Bowling
Driving Range
Golf course
Jogging Track
Playground
Pool Table
Video Arcade
Walking Track
Aloft Kuala Lumpur Sentral Room & Accommodations




From level 5 to 29, the floors are filled with asleep – Aloft term for rooms. Aloft Kuala Lumpur has a total of 482 rooms, which 465 of them are Loft room and Urban room, while the suites includes Sweet suite which is designed with two floors and is of 49 square metres in size, and not forgetting Breezy suite, the largest suite that we have and is 69 square metres in size.
Designed with the digital generation in mind, it has free wireless internet access throughout the whole hotel, including all guest rooms. Each room is also equipped with a unique plug-and-play connectivity solution which connects most electronic devices to the 42'' flat-screen TV, turning the room into a high-tech office as well as an entertainment centre.
Aloft Kuala Lumpur Sentral Facilities & Services

Swimming-pool

Swimming-pool

Fitness
Fitness and Recreation Convenience
Babysitting Service
Children's Menu
Cribs
High chairs
Comfort and Convenience
Baggage Storage
Concierge Desk
Elevators
Foreign Currency Exchange
Gift Shop
Laundry/Valet Service
Lounge
Multi-Lingual Staff
On-Site Convenience Store
Room Service
Safety Deposit Box
Fitness and Recreation Convenience
Fitness Room
Pool
Sight Seeing Tours
Aloft Kuala Lumpur Sentral Dining & Entertaintments




To the right of Aloha desk, there is re:mix, the lobby lounge area for guests to mix and mingle. Re:mix is set in red wall features, made out of mule hair which works both as a décor and also as acoustic absorption. Décor is bright and bold with movable furniture which allows flow and movement around. W xyz bar is furnished with high back purple sofa, matched with log like stools and rocking sofas and a flashy blue neon light signage. W xyz bar, Aloft's signature bar is designed in a way, where during the day, the bar portray a lobby lounge feeling and during the night, the doors of the cabinets are turned around revealing the selection of liquor bottles.

NOOK
The futuristic white pods in Nook, which is designed replicating first class pods in a jet. The idea of the pod was generated purely due to Asia population travels by jet. The green and white setting in the venue has floor to ceiling windows, overlooking KL Sentral area. The green in the venue is chosen as green is the softest colour to our eyes, reminding us of pandan leaves and kaffir lime. The green carpets at the pods are made out of horse hair, as it is the most durable natural fiber in the world. There are two giant paintings of Rafflesia to showcase the local infusion in the design.
The niche buffet counter has original Moooi lightings, named Raimond designed by Raimond Puts. Raimond are perfect spheres of stainless 'spring steel' structure, punctuated with tiny LED lights, where there are no wiring on the lighting. Looking up the lighting feels like staring into the soft glow of a starry night.
Nook's menu is created by Executive Chef Steven Seow and his team, is a combination of flavours, textures and freshness. Among the favourites and specialties are, Sarawak Laksa, creamy and spicy, made with paste specially ordered from Sarawak, Nook's Beef Burger, juicy patty, grilled to perfection, Nasi Lemak and Chicken Rice.

W XYZ BAR
Signature bar for all Aloft Hotels in the world, w xyz℠ bar is designed for guests to mix, meet and mingle.
The high back purple leather sofas are complimented with pop art cushions, and rocking sofas brings the best of bright and bold colours. W xyz℠ bar is complete with the signature bright blue neon signage at the back of the bar. There is also option to play a game of pool for free, work station with chargers and even a mobile charger is available to charge different types of mobile devices.
The w xyz℠ bar in Aloft Kuala Lumpur Sentral signature drink includes the Malaysian Princess Mai Tai, served in highball glass, the rum infused with blueberries and kaffir leaves is served with separate serving pineapple and orange juice with grenadine syrup. Guest will have to try the traditional pink-tinged Mai Tai before adding in the juices to taste the concoction differences, Some of the other popular cocktail includes Fresh Green Apple Martini, Espresso Martini, Passion fruit Pina Colada and Pink Old Fashion.
Happy hour is available Monday to Friday from 5pm to 9pm and on Saturdays and Sundays, 3pm to 9pm. A variety of indie band belts live at w xyz℠ bar from 7:00pm to 9:00pm on Fridays.

RE:FUEL
Re:fuel, a grab 'n' go café where guest can pick and choose gourmet sandwiches, local delights, pastries, a range of coffee and tea. The in touch area located right behind re:fuel, is with dark red carpet and dressed with silver high back sofas and four Apple Macs complimentary usage for our guests and the hotel is also fully equipped with complimentary very high speed WiFi.
The weaving, right next to the escalators, are called Viro wall, using a totally new concept in weaving Viro all-weather fibers to create 3-D surfaces for architectural applications called 'archineering'. The walls is created resembling egg carton which metaphorically symbolizes new life.

MAI BAR
The Tiki themed bar on the rooftop, Mai Bar presents exciting concoction experience in a fun and open atmosphere. The decor, an elongated lavalicious bar in black, lit with red LED lights, representing the pacific rim, vibrant red and dark wood seating, tiki themed paintings and a great Kuala Lumpur city skyline view. Australian artist Tony Twigg' sculptural artwork "Five sticks in any order", inspired by fishing trap can be seen in Mai Bar. 165 of these sticks have been applied to 26 pivot doors that open towards to Splash. At the far end, homes the Freek Lounge – a lounge for those who indulge in cigars.
Mai Bar's cocktail menu, is created by Joseph Boroski, a mixultant, owner of bar consulting group – Sip Slowly and the founder of BAR:School, a complete bar and cocktail training "bar-university" for bartenders and cocktailians. The cocktails created are infused with local twist to traditional cocktails,
On the menu is the Mai Bar's signature cocktail, the Malaysian Princess Mai Tai – silver rum pressed with blueberries and kaffir lime, topped with golden rum, pineapple and orange juice, served in a Tiki-themed mug. Mai Bar also serves Chef's special gourmet tapas such as cured salmon with pretzel sticks, minced lab quesadilla and deep-fried falafel.
Open from 12 noon till 12 midnight from Sunday to Thursday and 12 noon till 2am on Fridays and Saturdays.
Hotel_A Banquet & Conference




Business Convenience
Audio/Visual Equipment Rental
Business Center
Business Phone Service
Cellular Phone Rental
Express Mail
Meeting Rooms
Photo Copying Service
Printer
Secretarial Service

Important Notes of Aloft Kuala Lumpur Sentral:
Check - In Time : 15.00 p.m
Check - Out Time : 12.00 p.m
The images shown are for guidance purposes only. You may stay in a room which is different from the examples shown.
Add Hotel to online bookmark :